Save time in the waiting room.
Did you know that Florida E.N.T. & Allergy allows patients to check in for appointments online? You can confirm your appointment via text message or email and check in online prior to your visit. You can also check in on your own device when you arrive!
Florida E.N.T. & Allergy now allows for a self-registration option for scheduled visits. This means patients can choose to complete registration information from their mobile device instead of at the registration desk.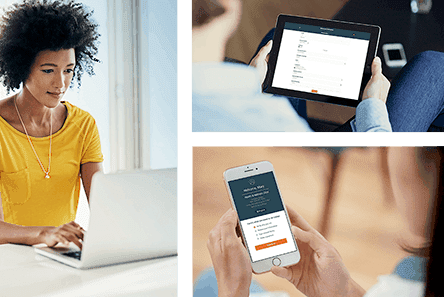 Several days prior to a scheduled appointment, patients or parents will receive a link via text or email. Using a computer, tablet or smartphone, they can choose to self-register. This allows patients to efficiently review and update their registration information privately at their convenience, when they may have easier access to the information they need. They also can confirm their appointment via text message or email and check in on their own device when they arrive–no username or password is required.
Ask us about using mobile registration to make your next visit simpler and faster!
Florida E.N.T. & Allergy is partnering with Phreesia to help you save time registering for your appointment. Use mobile check-in to register from any smartphone, tablet, or computer from the privacy of your own home. Checking in on your device saves you time and ensures your information is always up to date!
Questions? We have answers.