Frank A. DeRito, M.D.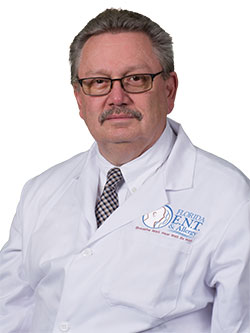 Education
Undergraduate: University of Maryland College Park
Medical Degree: George Washington University School of Medicine
Internship: University of Maryland Hospital, General Surgery
Residency: University of Maryland Hospital, Otolaryngology-Head and Neck Surgery
Professional Affiliations
Board Certified by:
Membership:
Locations
Specialties
Dr. DeRito specializes in pediatric E.N.T., general E.N.T., and ear, nose, and throat disorders.
On a Personal Note
Dr. DeRito has been practicing medicine for more than 26 years. He was on staff at Children's Hospital National Medical Center in Washington DC for two years. When he is not caring for patients, he enjoys cooking and spending time with his wife, three children, and two grandchildren.